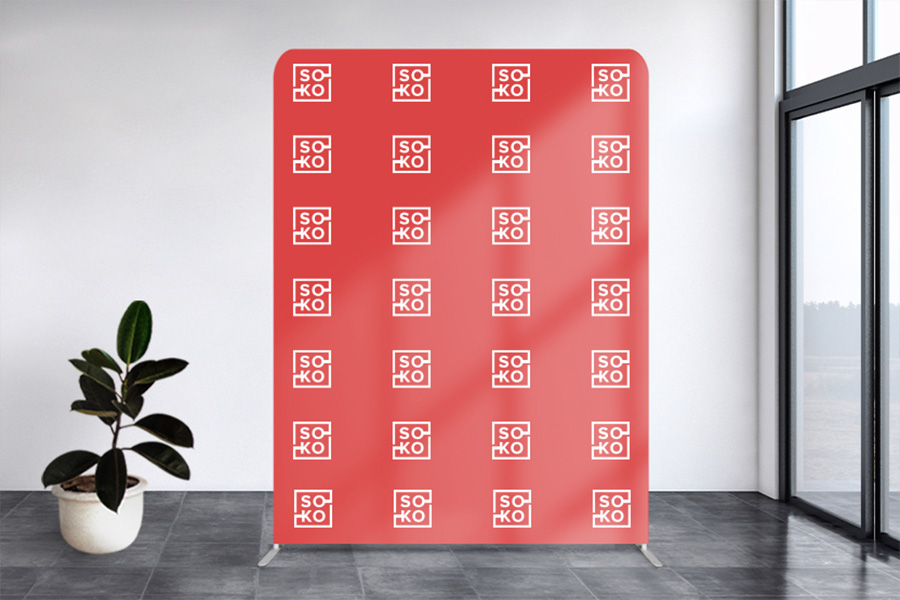 If you are in the process of planning a big event, you probably have to come up with interesting concepts and innovative ideas all day long.
From planning your company's next corporate event to being in charge of your parent's surprise 50th wedding anniversary, the need to constantly be creative can sometimes start to feel overwhelming.
This is where an online design template can be a huge help for anyone hoping to add a Step and Repeat Banner to their special occasion.
Key Takeaway
A step and repeat design template streamlines the creative process, ensuring professional and consistent visuals.
Choosing the right signage company, like Easy Signs, is crucial for maximizing the potential of these templates.
Quality design templates elevate brand visibility and make events memorable with compelling backdrops.
Using a design template for the creation of your Step and Repeat Backdrop is guaranteed to give you a finished product that will look exactly like you intended it to.
Not only that, but a design template is going to give you a Step and Repeat banner that your guests are going to like just as much as you do!
What is a Design Template?
When you are ready to finalize how you want your Step and Repeat banner to look, using a design template is going to make sure you meet all the criteria needed and give you a way to visualize the final outcome before it's printed.
A Step and Repeat Banner template provides a predefined framework with the essential elements in place, ensuring that your banner will adhere to the right dimensions, resolution, and layout required from the printer you've chosen.
Think of a Step and Repeat template as a guide. Even for those who want to want a DIY Step and Repeat Banner, a template can make sure you're on the right track before the final printing takes place.
A Step and Repeat Banner template will allow you to seamlessly integrate your logo, graphics, and any other design elements you wish to use in a cohesive and visually appealing manner.
Not only that but using a Step and Repeat template can save time and reduce potential errors too.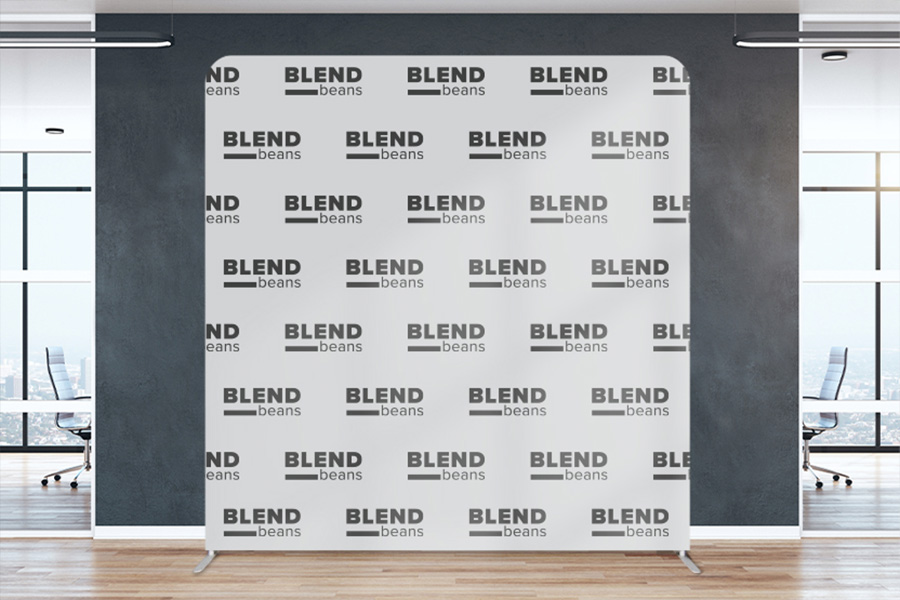 Tips and Tricks for Using a Step and Repeat Banner Template
For many people, "being creative" can be a struggle, and making a well-designed and aesthetically appealing Step and Repeat backdrop is no exception to that.
Step and Repeat banners will have lots of traffic in front of them and will be the backdrop to hundreds of photographs, regardless of what sort of event you're hosting.
You want a repeat banner that looks professional, looks attractive, and gets your chosen message across.
In today's digital age, designing a captivating Step and Repeat banner that achieves all these things is now easier than ever.
Thanks to the plethora of online design templates that we have at our fingertips, even the least creative or most pressed for time people can quickly come up with a design that is not only fashionable and functional, but fun as well.
However, to achieve these goals and ensure your banner truly stands out, there are some key practices to keep in mind.
Start with High-Resolution Images: When creating your Step and Repeat Banner, make sure to start with high-quality logos and images to prevent blurriness. A clear, sharp design looks professional and captures attention.
Maintain Consistency: Ensure that your logos and graphics are all of a uniform size. Consistency across your Step and Repeat Banner will give your design a streamlined and polished appearance.
Utilize Grids: Grid lines in templates help align elements. If these are available in the template that you use, make sure to use them to maintain even spacing and alignment for a well-organized look.
Preview Function: If your template has a "preview" function, make sure to use it before finalizing the end product. This helps spot potential design tweaks. (If the company you choose to use to print your Step and Repeat Banner doesn't have this feature, it's highly recommended that you still request a proof before the final printing takes place.
Stick to Theme Colors: Incorporate event-specific colors into your design. This reinforces branding and creates a cohesive look. That said, you'll want to make sure that the colors you use don't overwhelm the banner and the eventual guests and attendees who will be posing in front of it. Take the time to carefully look at the final preview before you send in your design and make sure the colors are strong, yet subtle enough to complement the photos, not detract from them.
Avoid Overcrowding: Less is often more. Though a repeating pattern is part of what makes a Step and Repeat Banner so appealing to sponsors, having a cluttered design can be off-putting. Strive for a balanced arrangement of any logo you use and images that will be repeating across your material.
Font Matters: Choose fonts that are readable from afar. Simple, bold fonts can ensure your message gets across without strain and are not distracting in photos.
Save Your Work: Regularly save your progress to avoid accidental data loss. This is especially important in online platforms which might have timeout sessions.
Ask for Feedback: A fresh perspective can spot overlooked issues, especially if graphic design is not normally your thing. Sharing your design with a colleague or friend can offer valuable insights or reach out to a professional design expert for help.
Understand File Formats: Different print companies prefer different types of formats. Make sure you understand the specific requirements of the signage website you choose to use before you submit your final design.
By implementing these tips and tricks into your Step and Repeat backdrop, you're well on your way to creating a standout product with the Step and Repeat Banner Template you choose to use.
For the Best Step and Repeat Template…Choose the Best Signage Company!
When you're ready to start your Step and Repeat Banner design, call on the creative experts at Easy Signs for help.
With a dedication to quality, precision, and innovative design, Easy Signs has worked hard to establish itself as a trusted name for businesses and event planners alike.
No project is too big or too small for Easy Signs. Not only that, but our efficient system allows us to provide some of the fastest production times of any signage manufacturer in the United States - and we ensure that we meet our quoted dispatch dates.
Our Step and Repeat Banners are made from the highest quality SignWeave™ polyester fabric material with details like strong but lightweight banner frames and pole pockets that will ensure your sign stays professional looking and secure.
Don't put off making that Step and Repeat Banner you've been thinking about just because the design part feels overwhelming. Let Easy Signs be the design partner you've been looking for!