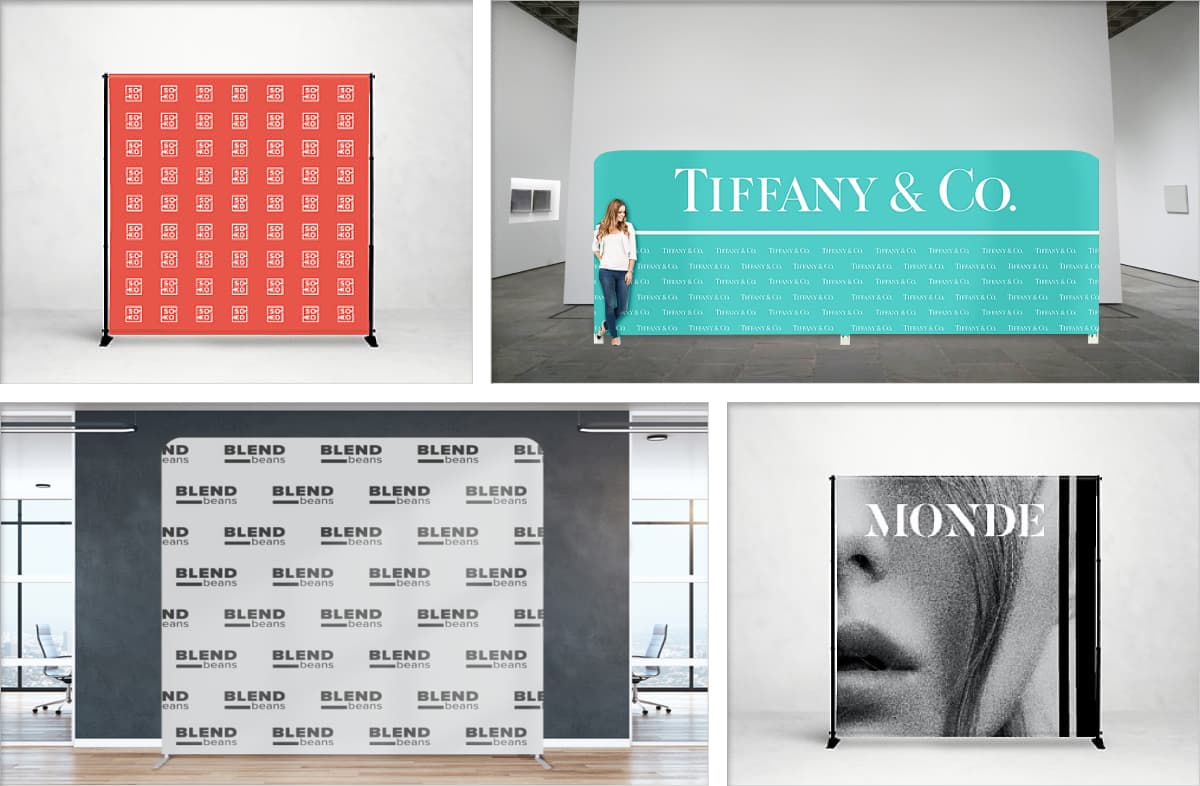 You've seen them everywhere from award shows and red carpets, to private galas and corporate events. They are sophisticated. They are contemporary. And they definitely grab the attention of everyone who sees them. These backdrops are called Step and Repeat Banners and they're the secret weapon of event planners, publicists, and marketing experts all around the world.
Key Takeaway
Step and Repeat Banners are an excellent way to showcase logos or brand names to enhance visibility and recognition during events.
Step and Repeat Banners are incredibly versatile and are ideal for a wide variety of settings and events.
When investing in a Step and Repeat Banner, it's vital to consider design specifics, appropriate dimensions, installation methods, and budget to ensure the backdrop perfectly complements your event and the ambiance you wish to create.
In today's social media and digital age, the importance of a well-designed and aesthetically cool backdrop for your next party or event cannot be overstated.
Not only do these banners provide a fantastic backdrop for all sorts of photographs, but they will also make a significant difference in increasing your brand's visibility and recognition.
If you have been considering leveling up your brand's presence and recognition at special events, then investing in a Step and Repeat Banners can be just the game-changer you've been looking for.
The Basics: What is a Step and Repeat Banner?
Step and Repeat Banners, also known as Step and Repeat Background or Step and Repeat Backdrop, were originally a unique feature of Hollywood award shows and high fashion events. In fact, the first time most of us saw a Step and Repeat Banner, we probably didn't exactly know what we were looking at.
But we know it looked cool.
As Step & Repeat Banners began showing up at more fashion and star-studded events, marketing professionals and party planners became interested in the signage as well.
Event planning professionals began to realize that putting a repeat backdrop up for individuals to use for their photographs was a great way to promote event sponsors or allow their clients a way to make their name, logo, or brand more visible.
Step and Repeat Banners soon began being designed with stunning graphics and colors, practically guaranteeing that the pattern on the banners would be seen in every photo taken at a specific event.
No longer only for just the award-winners or the rich-and-famous, Step and Repeat Banners soon moved into the world of mainstream events.
Step and Repeat Banners are now one of the most popular ways for a corporation, small business, or party hostess to make sure that their guests have the perfect picture backdrop, and that any sponsor feels satisfied with their name being highlighted on their own personalized banners.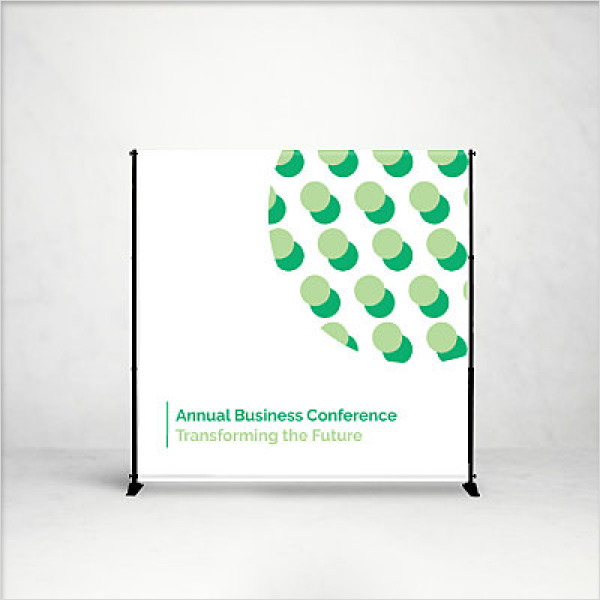 The Benefits: 10 Great Ways Step and Repeat Banners Can Work for You
Step and Repeat Banners, beyond their aesthetic appeal, offer a number of strategic benefits that can transform an event's success and amplify a brand's reach.
1. They Can Enhance Your Brand's Visibility and Recognition

One of the foremost advantages of step and repeat banners is their ability to boost brand visibility.

By consistently showcasing a brand's logo or symbol across a sizable backdrop, it ensures that the brand remains a central focus in photographs and videos.

This constant repetition aids in reinforcing brand identity, ensuring that viewers and attendees easily recognize and recall the brand. Over time, this repeated exposure can lead to increased brand awareness and loyalty, as attendees and viewers associate the brand with high-profile events and experiences.

2. They Can Provide a Professional and Cohesive Event Environment

Step and Repeat Banners serve as more than just promotional tools; they also play a pivotal role in setting the tone and ambiance of an event.

A well-designed banner exudes professionalism, making an event look well-planned and cohesive. It provides a uniform backdrop that eliminates visual clutter, ensuring that event photography and videography look polished and consistent.

For corporate events or product launches, this polished image can reinforce a brand's reputation for quality and professionalism, enhancing its appeal to attendees and potential clients.

3. They Can Create Memorable (and Shareable!) Moments for Your Attendees

In today's digital age, social media plays a dominant role in shaping public perceptions and sharing experiences.

Step and Repeat Banners, by creating a visually engaging backdrop, encourage attendees to take photographs and share them on social media platforms.

Each share acts as a ripple, amplifying the event's reach and creating a buzz online. Not only that, but the memories captured against these banners often become cherished keepsakes, creating positive, long-lasting associations with the brand.

4. They Provide Cost-Effective Advertising

While there's an initial investment in creating a step and repeat banner, the repeated exposure it offers, especially at high-profile events, can offer a high return on investment.

Compared to other advertising mediums, these banners can reach a large audience at a relatively low cost per impression, especially when photographs are shared widely on social media or featured in the press.

5. They are Flexible and Customizable

Step and Repeat Banners are highly customizable, allowing brands to choose designs, logos, and messaging that align with their branding strategy and the specific event's theme.

A well-made Step and Repeat will usually have a flexible banner stand that can be adjustable. This adjustable stand flexibility ensures that the backdrop can be increased or decreased in size as needed, making sure that it can work for a variety of room sizes, audiences, and events. As such, the step and repeat size can be customized based on room dimensions and event requirements.

6. They are Durable and Reusable

Made from high-quality materials, Step and Repeat Banners are designed to last.

Most Step and Repeat Banners are made from vinyl or polyester and are placed on a strong but lightweight aluminum frame. Pole pockets are placed on both the ends of the banner stand to keep the banner securely in place.

This durability means that custom Step and Repeat Banners can be used across multiple events, further enhancing their cost-effectiveness and longevity.

With proper care and storage, a single Step and Repeat Banner can serve a company or brand for years. (Note: Though some will tell you otherwise, at Easy Signs we believe that most Step and Repeat Banners are not made for indoor and outdoor use, unless the weather conditions allow for it or you have the proper way to secure it.)

7. Seamless Integration with Other Marketing Tools

One huge perk of the Step and Repeat Banner is that it can easily be integrated with other event marketing strategies as well.

For instance, brands can create interactive experiences or photo booths that center around the Step and Repeat Banner, encouraging engagement and participation from attendees as well as providing an entertaining (and promotional!) environment for all.

8. Increases Direct Engagement

Attendees are naturally drawn to step and repeat banners as a photo-op spot. This direct interaction increases the likelihood of attendees engaging with the brand on a deeper level while they are taking event photos, asking questions, or exploring products and services on display.

The repeating pattern of a Step and Repeat Banner makes it hard for an attendee to miss the message!

9. Sets a Celebrity or VIP Tone

Step and repeat banners are often associated with special events, movie premieres, and celebrity gatherings.

By using Step and Repeat Banners at an event, organizers can create elevated, VIP-feeling atmospheres, making their attendees feel special and valued while gaining some exposure at the same time.

10. They're Fun!

Step and repeat banners aren't just about branding and professionalism; they introduce a fun element to any event.

Setting the stage for impromptu photo sessions, turning it into a step and repeat photo backdrop, they naturally attract attendees to strike a pose, snap a selfie, or gather for group pictures.

This light-hearted interaction allows guests to relax, enjoy the moment, and truly immerse themselves in the event experience. The repetitive design can sometimes inspire playful poses, with attendees creatively interacting with the brand logos.

In essence, these banners become interactive installations, sparking joy, laughter, and genuine engagement, making the event memorable not just for the brand presence, but for the fun-filled moments they facilitate.
The Best Uses: Where are the Ideal Spots for Step and Repeat Banners?
The versatility of step and repeat banners makes them suitable for a myriad of events.
For red-carpet events and award ceremonies, Step and Repeat Banners provide a touch of elegance and stature.
As celebrities and distinguished guests walk the red carpet, these banners offer a sophisticated backdrop, setting the tone for the evening.
With celebrities pausing to pose for the paparazzi in front of these banners, the resulting photographs, which often find their way into magazines and social media, offer brands unparalleled visibility.
Not only that, but these events often have sponsors, and featuring their logos or names on these banners serves as a token of appreciation for their contributions.
Corporate Conferences and Product Launches:
When it comes to corporate conferences and product launches, these Step and Repeat Banners uphold the professionalism that such events demand.
A Step and Repeat Banner can resonate with a corporate brand's identity and values in ways few other marketing tools can, offering a consistent visual theme.
Private Galas, Parties, and Fundraising Events:
Private galas, parties, and fundraising events, on the other hand, often have a more personal touch. Here, Step and Repeat Banners can be tailored to echo personal themes, motifs, or the cause being supported, adding a unique touch to the celebration.
For fundraising events, prominently showcasing the cause or organization can fortify the event's purpose, potentially encouraging more generosity. These events thrive on memories, and what better way for guests to capture their moments than against a backdrop that mirrors the event's spirit?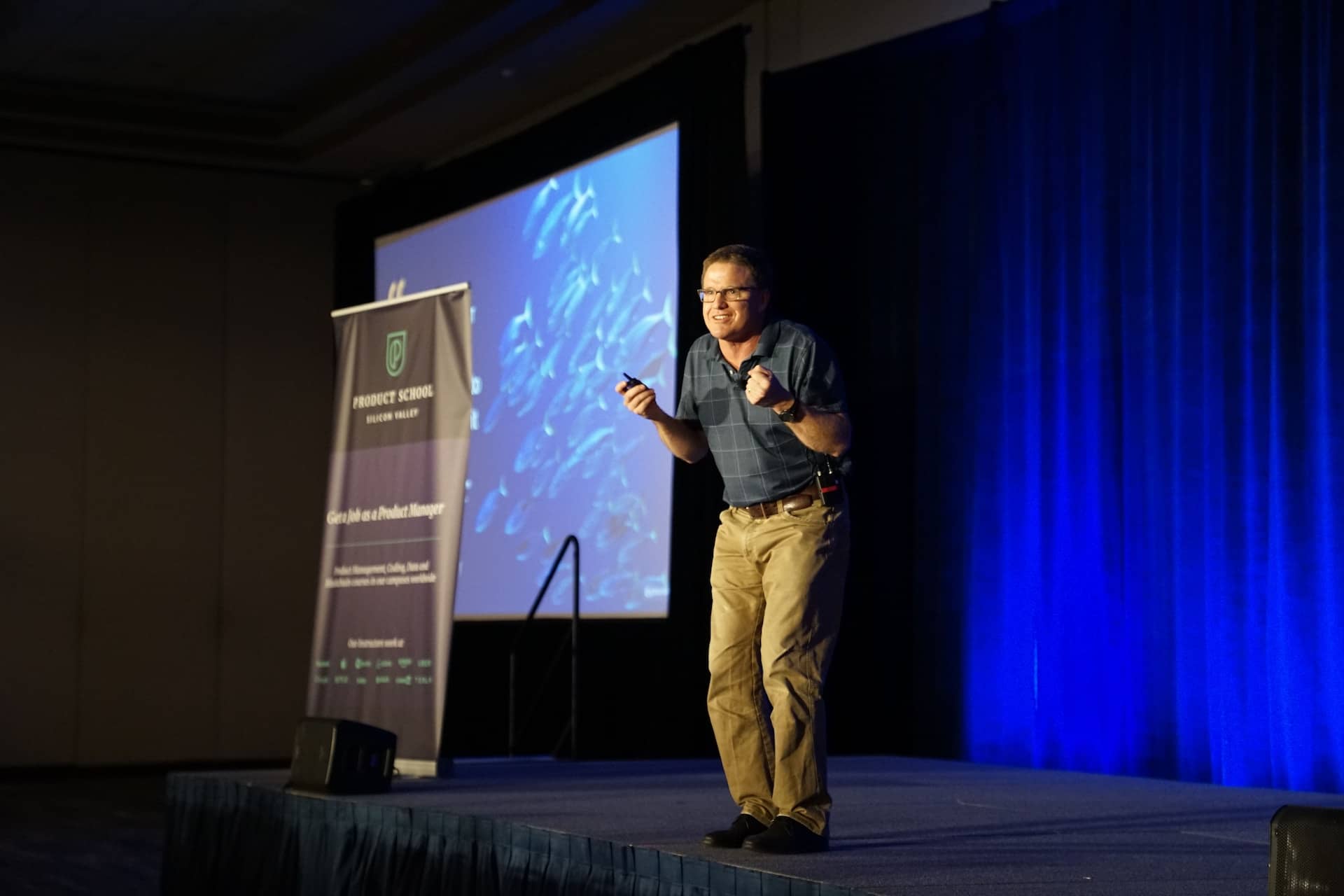 Trade Shows and Exhibition Stalls:
In the bustling environment of trade shows and exhibition stalls, a Step and Repeat Banner can be a game-changer.
Amidst a sea of stalls, a striking banner can make one's booth stand out, pulling in more visitors. For those unveiling new products, these banners can accentuate the product logos or images, making them instantly noticeable.
Pairing these banners with interactive displays or product demos can further deepen attendee engagement, offering them an immersive brand experience.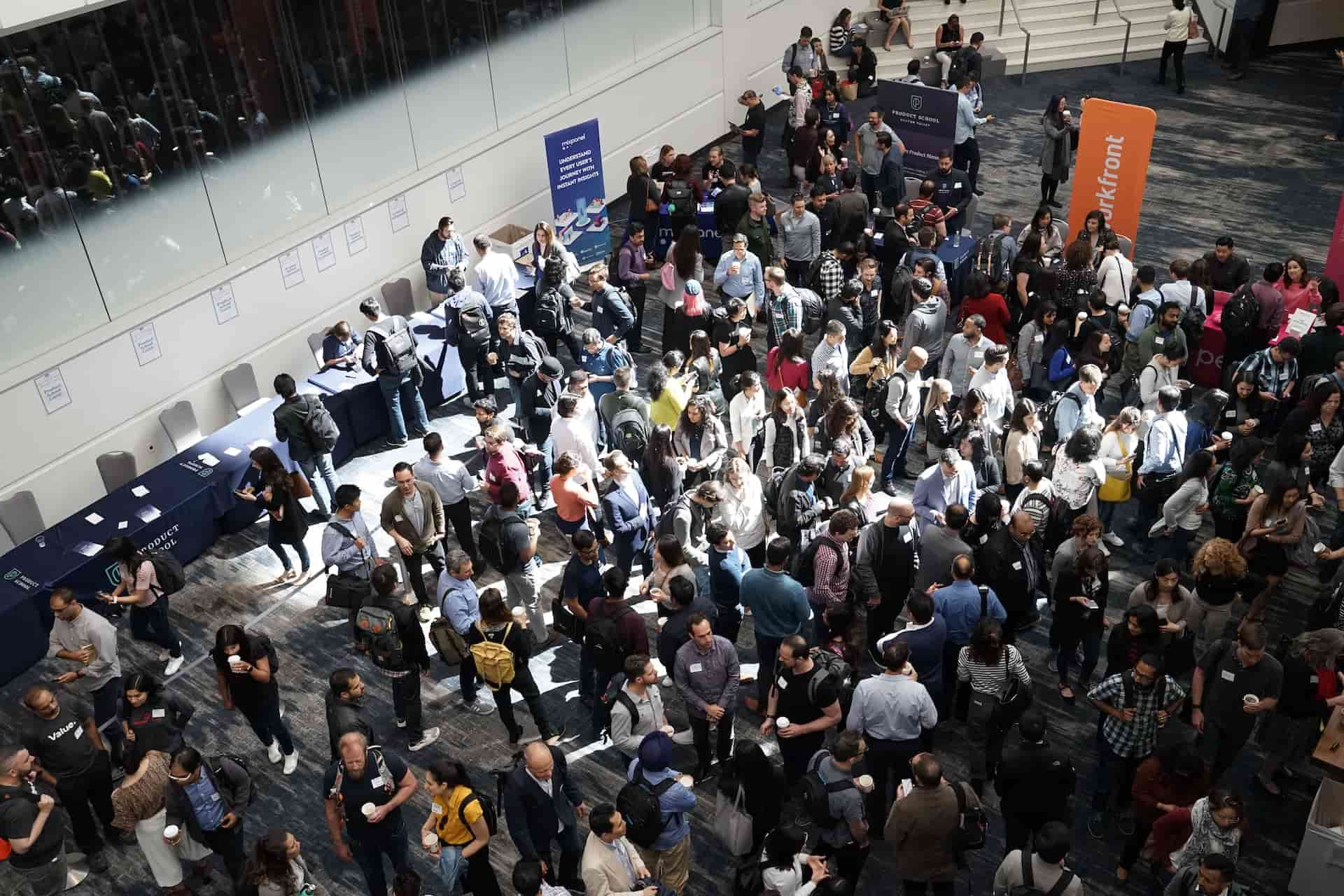 The Best: Why Easy Signs Is Your Answer for Step and Repeats
You have a lot of options available to you when it comes to creating a unique and unforgettable Step and Repeat Banner.
Many companies have discovered the value of these multi-faceted marketing and social tools and customers are clamoring for them.
That said, it's important that you do your homework before you sign on the dotted line.
Let's face it…when you are planning a large social, media, or corporate event, you have to pay attention to not only your budget but the quality of your products as well.
This is why Easy Signs is going to be your best option for the great quality, great service and best Step and Repeat Banner that is on the market today.
At Easy Signs, we offer you Step and Repeat Banners that are:
✓

Printed in America in 24 hours at our Pennsylvania manufacturing facility

✓

Made to be attached to the (included) vertical poles that are also telescopic poles

✓

Mounted on an adjustable banner stand with lightweight but strong aluminum frames

✓

Made with a top and bottom pole pocket that allows the banner to attach to the repeat banner stand, increase the actual banner size and adjust step and repeat sizes

✓

Vibrant full-color single sided dye sublimated print that can be customized as well as created from the online design tool and from the step and repeat design template provided.

✓

Easy to assemble in minutes thanks to the versatile adjustable stand known as the step and repeat stand

✓

Packs away into a durable compact 39"x 9"x 3" nylon carry bag
First impressions are often lasting, and in a world where every image and moment can be instantly shared across multiple social media platforms, it becomes more important than ever to make sure you have the best Step and Repeat Banner for the audience and the market that you wish to attract.
When you're ready to invest in a Step and Repeat Banner for your next event, reach out to Easy Signs for help.
Our expert team can help you with each custom step you take.
From questions like, "What are pole pockets?" to "Can I change the color on my banner stand?" our knowledgeable and friendly customer happiness team is excited to help you design your banner, enhance your brand image, and leave a memorable mark on everyone who attends your next event.