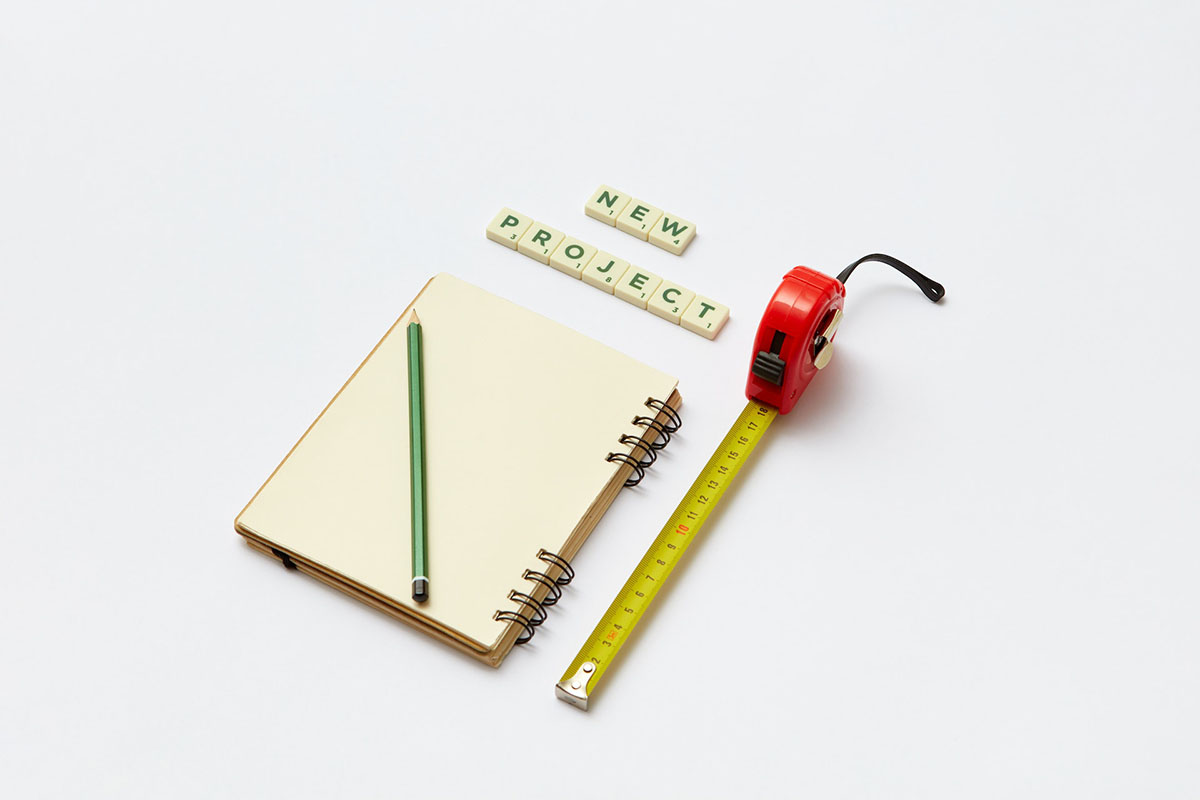 Anyone whose job entails behind-the-scenes planning for special events can tell you that there are endless details and considerations that must go into making any type of function successful.
Whether it's a fancy red carpet event or a family member's milestone birthday, every special occasion is going to call for tasks that must be thought through long before the day of the function arrives.
If your event calls for a Step and Repeat Banner, you'll need to think through not just the design of this important event item but what size you should use as well.
Key Takeaway
Planning for a special event takes time and thoughtfulness and many details must be considered beforehand.
While a Step and Repeat Backdrop can be an excellent addition to all sorts of events, knowing the right size can be an important part of its overall effectiveness.
Taking the time to carefully design your Step and Repeat Backdrop ahead of time will help make sure it meets your event goals without being overwhelming or distracting attention away from your guests.
Event planners, professional marketers, and corporate event coordinators understand that there are endless variables to account for when deciding on the perfect Step and Repeat size.
From the venue's dimensions and the type of event to the branding requirements, attendee experience, and budget constraints, each factor plays a pivotal role in determining the right dimensions for the banner.
What is a Step and Repeat Backdrop and When Should I Consider Using One?
A Step and Repeat Backdrop is a specialized display that is often used at special events, historically in the entertainment and fashion industry.
Step and Repeat Banners have long been used to create visually appealing and branded backgrounds for social media, professional photographs, media coverage, and any other sort of red carpet moments where the attendees want to "see and be seen" and the sponsors want that same thing for their brands.
The term "step and repeat" refers to the design concept of logos or graphics arranged in a repeating pattern on the backdrop.
This pattern ensures that when event attendees, celebrities, or VIPs step in front of the backdrop for photos, the logos or branding elements appear multiple times in each image, offering maximum visibility and exposure for sponsors, advertisers, or event hosts.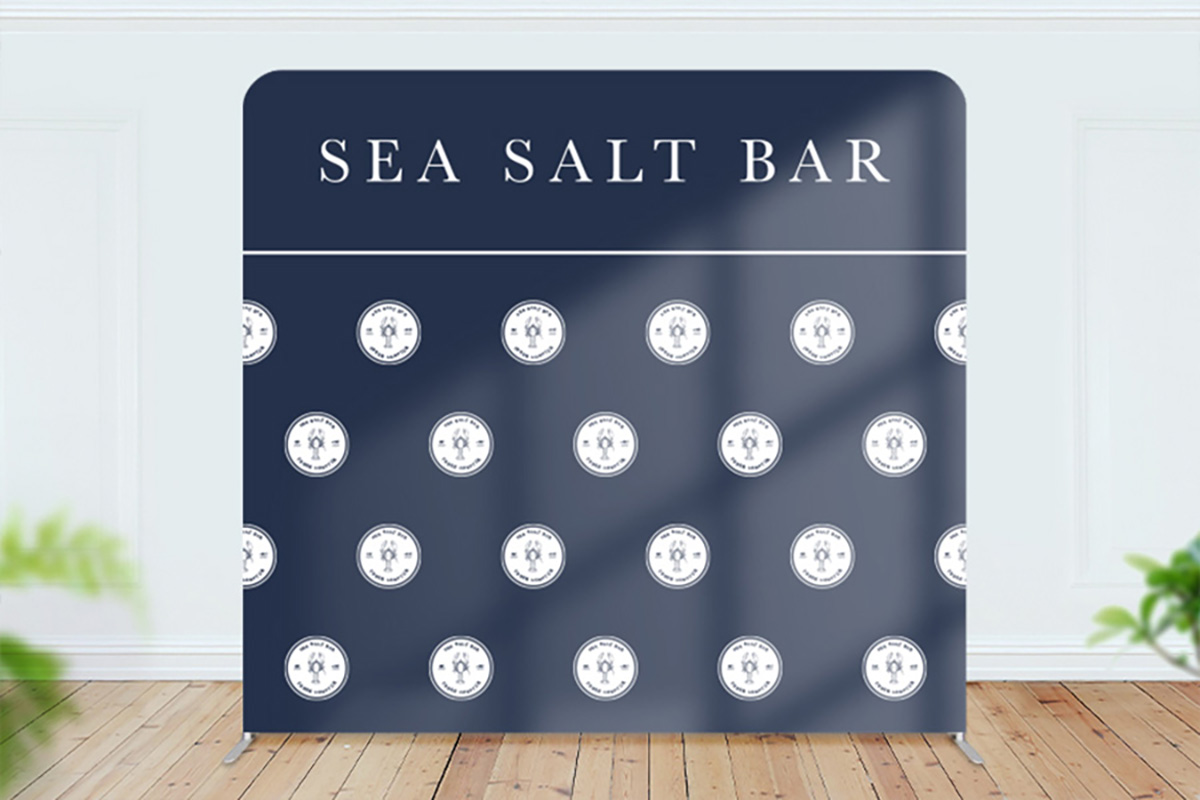 Are you trying to decide if a Step and Repeat Backdrop Banner would be a fun and/or effective idea for your event? Here are some things to consider:
Do you want your occasion to feel like a Red Carpet Event? Step and Repeat Banners are a staple at red carpet events, providing a branded backdrop for celebrities and attendees during arrivals and interviews.
Is this a corporate function? Repeat backdrops are wildly popular at corporate events, conferences, product launches, and trade shows as they do a great job of enhancing branding, creating an air of professionalism, and helping with the overall event aesthetics.
Are you having a wedding or wedding shower? Step and Repeat Banners can add a personalized touch to weddings and private parties, featuring the names of the couple, the dates, and/or some of the event details.
Are you hosting a nonprofit fundraising gala? Displaying sponsor logos at nonprofit events and galas is a fantastic way to make sure your donors get the recognition they deserve, while also creating an appealing atmosphere that aligns with the event's mission.
Is this event a sports awards ceremony? Sporting events, awards ceremonies, and athletic competitions benefit from these banners to showcase sponsor logos and create a festive and celebratory backdrop for all the winners to enjoy.
Are you trying to promote a store or restaurant opening? Retailers and new restaurants can greatly benefit from designing a repeat wall backdrop for their new customers to enjoy taking photos in front of when they show up. This is a great way to engage your guests while also promoting brand recognition.
Are you a social media marketer or influencer? In the age of social media, Step and Repeat Backdrops encourage attendees to share event photos online, increasing brand exposure and engagement.
Determining the Size of Your Step and Repeat Banner
When planning to use a Step and Repeat Banner for your event, one of the critical decisions you'll need to make is selecting the appropriate banner size. The size of your banner is going to play a significant role in how effectively it serves the purpose you're striving for, whether you are using it for branding, to create a fun and effective photo backdrop, or you want to recognize your event sponsors.
The most popular size Step and Repeat Banner tends to be 8 feet by 8 feet for most events. But that doesn't mean that this is the right size for all.
No matter what end goal you're aiming for, let's look at some of the main things you should keep in mind when designing the background for your occasion.
The Venue Dimensions
The first and foremost factor to consider when determining the size of your Step and Repeat Banner is the overall size and dimensions of the venue itself.
Your Step and Repeat Banner should fit seamlessly within the available space without appearing too cramped or taking up so much space that it calls an unnecessary amount of attention to itself.
How can you avoid this from happening? Think about the following:
1. Take accurate measurements of the area where you plan to install the banner, both in terms of height and width.
2. Ensure that there's enough room for the banner to be displayed without obstructing pathways or compromising the event's layout. Not only is it important to think about aesthetics but safety as well.
3. Think about the size of the banner stand and not just the banner. Your banner stand will add some height and width to the overall sizing needs and must be considered as well.
The number of people attending your event directly affects the practicality of your Step and Repeat Banner's size.
Number of People Attending
If it's a small, intimate gathering, a compact banner might suffice.
However, for larger events with many attendees and photo opportunities, a larger banner is often preferred.
You should also take into consideration how many individuals will be posing in front of the banner simultaneously. You'll want everyone to fit comfortably within the frame, ensuring that all guests can enjoy the photo moment without feeling crowded. That said, you also don't want your guests to look dwarfed next to a banner that is too big for the occasion.
For events that rely on sponsorships and partnerships, recognizing these supporters is a crucial aspect of Step and Repeat Banners.
Number of Sponsors to Recognize
The number of sponsors and their respective logos will influence the banner's size. Each sponsor's logo needs ample space to be displayed prominently and clearly. You'll also need to ensure that logos are appropriately sized based on sponsorship levels. Using an online design tool can often help make sure that each logo looks the way you want it to long before the actual printing is done.
When dealing with multiple sponsors, consider the banner's width and the arrangement of logos to ensure they're all visible and receive the exposure they expect.
Budget considerations will almost always play some sort of role in determining the size of your Step and Repeat Banner.
Budget Constraints
Larger banners generally come with higher costs, including printing, materials, and installation expenses. Make sure you work with a sign company that is transparent in their prices and know ahead of time what it is you're paying for.
Every event will have a different list of items that are priorities, so only you can decide how much you are willing to pay for your background banner. Just make sure you get an accurate quote for your banner beforehand so it won't cause you to have budgetary headaches later on.
When Size Matters, Turn to Easy Signs for Help
From glitzy red carpet award shows to a simple trade show booth display, Step and Repeat Banners have become one of the most popular ways to promote the occasion, get the perfect shot, and make sure that all your sponsors and brands are recognized.
At Easy Signs, we specialize in creating custom media wall Step and Repeat Banners tailored to your specific needs and event requirements.
Why Choose Easy Signs?
Expertise: With years of experience in the industry, our team understands the importance of the right banner size for your event. We'll work with you to determine the perfect logo size, aspect ratio, and dimensions that balance impact with your budget.
Quality: We pride ourselves on delivering high-quality, durable banners with vibrant, crisp graphics on non-glare fabric with a beautiful matte finish. Your Step and Repeat Banner will stand out and make a lasting impression.
Customization: We offer complete customization options, allowing you to design a banner that aligns with your event's branding and theme. Add sponsor logos, event details, and more to create a one-of-a-kind backdrop.
Fast Turnaround: We know that timing is crucial for your event's success. Easy Signs offers quick production and shipping options to ensure your banner arrives in time for your big day.
Affordability: Our competitive pricing ensures that you can get the perfect-sized banner without breaking the bank. We'll help you find cost-effective solutions that meet your requirements.
Whether you're planning a glamorous red carpet event, a corporate conference, or a private party, Easy Signs has you covered.
Visit our website today to see how Easy Signs can meet all your Step and Repeat Banner needs. Let us help you make your event a memorable success with the perfect-sized banner.