No longer just for award shows and celebrity sightings, Step and Repeat Banners are more than just backdrops.
Today these personalized backdrops are an ingenious marketing strategy that can amplify your business or brand's visibility while providing your guests with a memorable photo experience.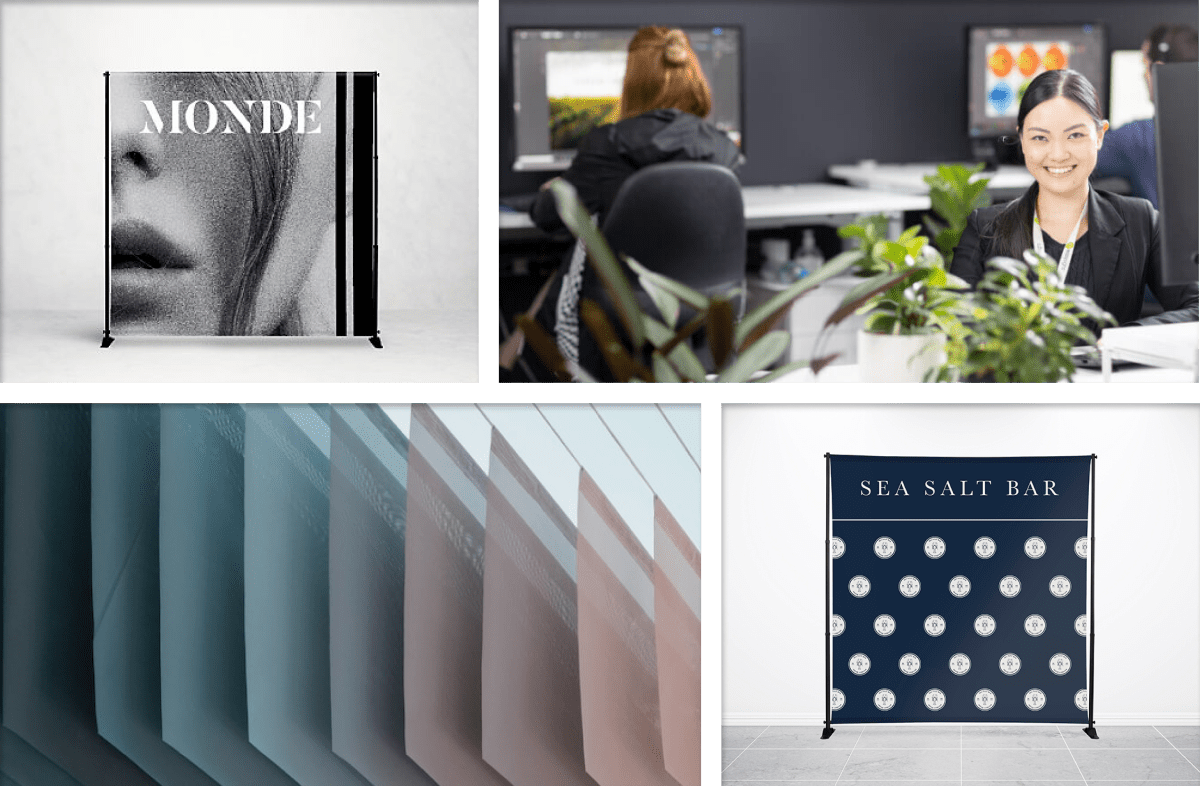 Key Takeaway
Step and Repeat Banners have quickly become a favorite form of marketing and branding for companies of all sizes.
From red carpets to family reunions, a Step and Repeat Backdrop can not only promote a concept or a company but can also promote fun for everyone involved.
Making sure you have designed, created, and invested in the highest-quality backdrop isn't hard as long as you follow a few tips and tricks to make sure yours is the best it can be.
When designed and set up right, Step and Repeat Backdrop Banners can turn any event into a red-carpet affair and allow your logo to shine across various platforms.
So, how do you ensure that your step and repeat banner is not just good, but terrific? Here are ten tips to guide you:
1. Understand the Basics
Step and Repeat Banners primarily function to promote a business but are also excellent for photo opportunities and to entertain as well. With the right design and setup, your backdrop banner will be able to do both.
Most Step and Repeat Banners are made on either a fabric, polyester, or vinyl banner material.
They will come rolled up and can easily be assembled by using the lightweight aluminium frame and a banner stand that will (usually) be included in the carrying bag.
Once fully assembled, the Step and Repeat banner stand should be sturdy enough to pull the banner taught so that event guests and attendees can easily admire the repeating pattern across the backdrop, which will now serve to turn all your occasion's ordinary photos into brand-promotion opportunities and classy keepsakes.
2. Align with Your Event's Tone and Theme
Ensure your banner aligns with the mood of your event.

While your Step and Repeat should stand out, it shouldn't feel out of place.

Consider the audience and the ambiance. A formal event might require a more sophisticated design, while a casual gathering could entertain brighter hues.

When visiting various Step and Repeat Banner websites there should be an easy-to-use design tool that will allow you to play with various colors and themes. Take advantage of these to help you get a good feel for what type of tone you want your personalized Step and Repeat Banner to take on.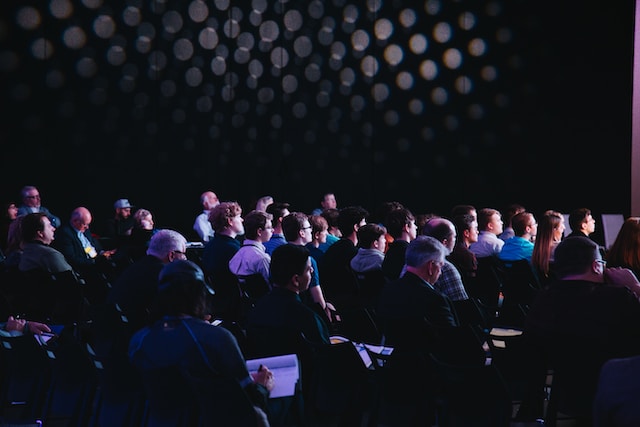 3. Size Matters: Cater to Your Audience
The size of your banner should correlate with the number of people expected to pose in front of it. An 8' by 8' is standard and typically the most common size ordered, but for larger groups, you might need an 8' by 12'. An 8' by 4' will usually suffice for pairs or individuals.

Many of the more reputable Step and Repeat Banners will also come with a versatile adjustable stand that will allow you to play with the size of your banner as your ongoing guest lists and/or event spaces may call for different sizes.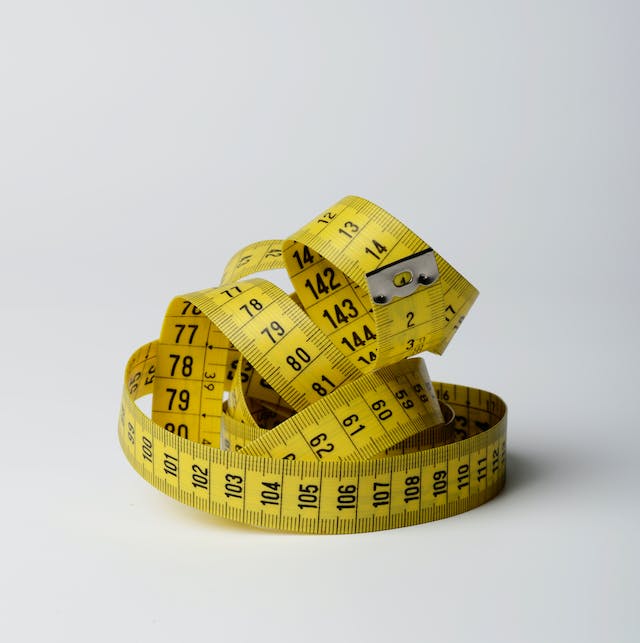 4. Material Choices: Vinyl vs Fabric
Each material offers unique benefits. A vinyl banner will have stand out vivid colors, but they might be too bold for some events.
Fabric banners, on the other hand, present a more subtle look, ensuring your logo doesn't overpower the subjects in front.
This is another area where spending time on a manufacturer's website can come in handy. You can also scope out other Step and Repeat Banners at special events to see what style you like best.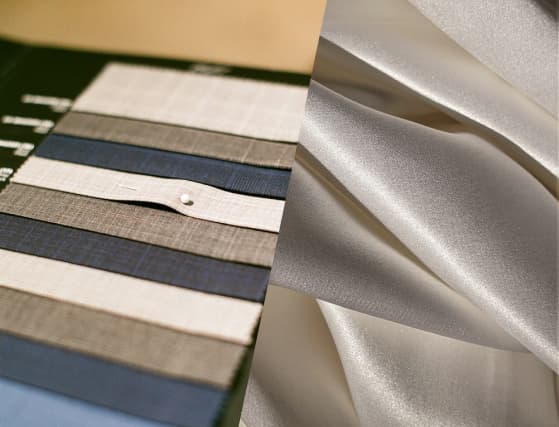 5. Go Seamless and Avoid Unwanted Lines
To keep a clean and pristine look, backdrop banners should be printed as one continuous piece. Seams can disrupt the aesthetic and draw attention away from the main focus – your guests and your brand.
Make sure that the company you work with to create your repeat backdrops put significant attention into the sizing of not only your banner but the banner stand and frame as well.
The actual banner size should be designed to fit neatly into both the ends of the frame, ensuring a taut and seamless display. Any misalignment or discrepancy in size can lead to wrinkles, sagging, or an imperfect fit, detracting from the professional appearance you aim for.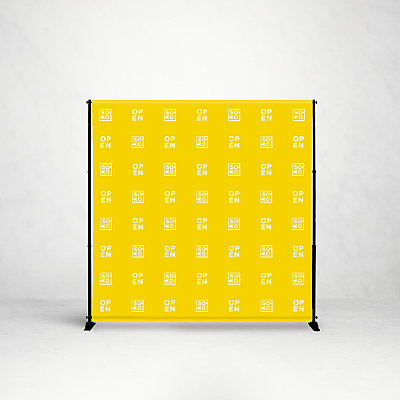 6. Choose a Matte Finish
This is a small repeat banners step but an important one for professional-looking photos and satisfied guests.
In order to avoid any glare from camera flashes, you'll always want to opt for a matte finish on your personalized banners.
A glossy banner might sound like a snazzy idea, but the harsh glare from the banner material will cause logos to be indecipherable in photos, detracting from the primary purpose of brand promotion.
Your Ultimate Guide To
Step And Repeat

Banners

Step into the spotlight with our Ultimate Guide to Step and Repeat Banners! Your picture-perfect backdrop awaits.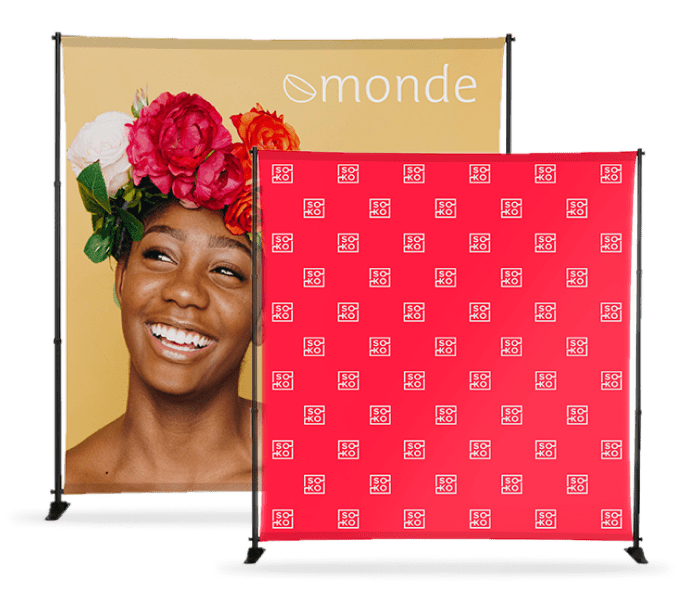 7. Invest in High-Quality Printing
When it comes to backdrop banners, quality matters.
Ensure a crisp design by investing in high-grade materials and printing.
Make sure you work with a company that uses print ready files that are not blurry or look unprofessional.
This is a good opportunity to check out reviews from customers on a company's website and see if those who have already purchased a Step and Repeat backdrop from the company have been satisfied with the quality long-term.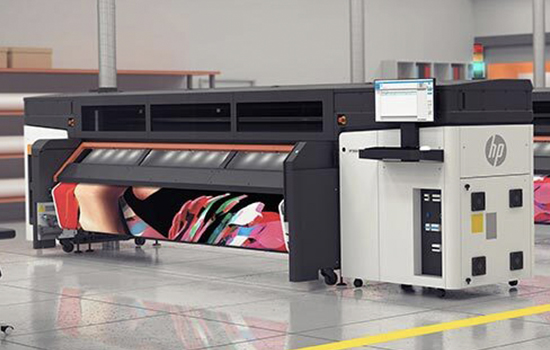 8. Strike a Balance in Design
While you want your banner to stand out, avoid making it too gaudy or flashy.

Aim for a balance where your logo is discernible, but not overwhelming. Opt for banner stands that are black so the color doesn't clash with the banner or any of your attendee's outfits.

Remember that the Step and Repeat backdrop should complement, not compete with your photo subjects.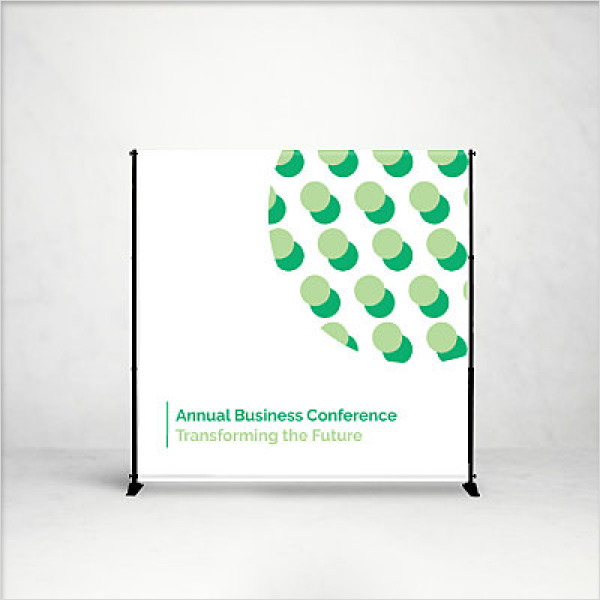 9. Muted Hues for Bold Brand Colors
If your brand colors are naturally vibrant, consider toning them down for the banner.
Desaturating or using muted versions can help maintain brand identity without making the banner look overly flamboyant.
For example, a company that uses bright neon green in its logo might opt for a softer shade of green for the backdrop, ensuring that the logo stands out without overshadowing the individuals posing in front of it.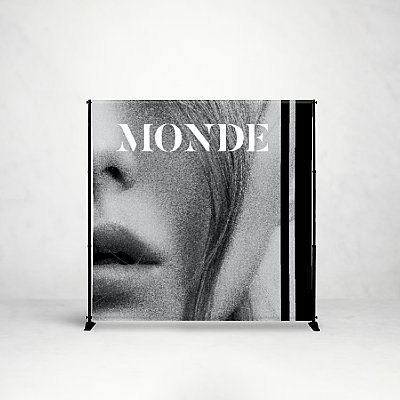 10. Keep It Functional While Also Being Festive
The primary purpose of a Step and Repeat Banner is to provide a branded backdrop for photos. Though you want your Step and Repeat banner to be fun and festive, you also want to make sure that it doesn't overpower or distract from the subjects in front of it.
Balancing design elements with the banner's main function ensures memorable, brand-aligned images that will resonate with everyone who sees it.
A Step and Repeat Banner is an excellent tool for brand promotion and creating memorable moments. By considering the tips above, you can ensure your banner is not only eye-catching but also effectively serves its purpose, making every photo op terrific.
Your Ultimate Guide To
Step And Repeat

Banners

Strike a pose with our Step and Repeat Banner guide!
Elevate your event photography game.
For the Best in Step and Repeats…Turn to Easy Signs' Expertise
Step and Repeat Banners can make a big difference at any corporate event, trade show, or special occasion. They go as well with red carpets as they do with conference centers.
But creating your own personalized banners must be done with precision, creativity, and care. Finding the right company that can work with you every step of the way and deliver a high-quality product at a reasonable price is crucial to your event's overall budget and success.
At Easy Signs , we are committed to this level of quality and cost.
Our customers are valued members of our family, and we strive to create long-term relationships, not just be your "one-time" solution for a quick need or purchase.
The next time you need a top-notch banner, signage, or any branding solution, remember that Easy Signs takes pride in offering you a seamless experience.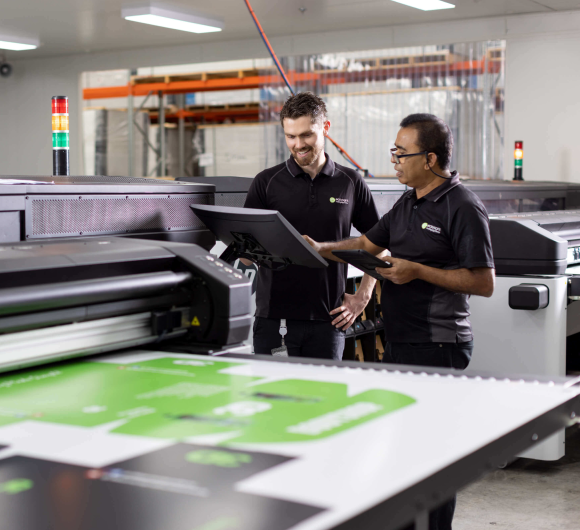 With Easy Signs, you're not just making a purchase…you're investing in a partnership dedicated to your brand's long-term success.